⭐⭐⭐⭐⭐ (116)
Organic form of GTF chromium in the form of a natural complex from the Saccharomyces cervisiae yeast. Glucose Tolerance Factor the biologically active form of chromium, is an essential dietary agent that potentiates the action of insulin and thereby functions in regulating carbohydrate metabolism.
✓ Highest quality supplements manufactured to top EU standards
✓ Free from traces of allergens
Regular price
£12.99
Sale price
£10.39
Save £2.60 in Today's Sale!
Unit price
per
£2.60 Coupon applied!
Sold out
In UK stock, Next Day Delivery Available
Same day dispatch from the UK Warehouse (up to 1pm Mon-Fri). Now also shipping to the EU and North America.
No quibble 90 day FREE returns
UK's largest stock of Aliness products in our Oxfordshire warehouse. We deliver the products faster than anybody else. Buy with confidence that you won't pay any duty or extra import tax.
View full details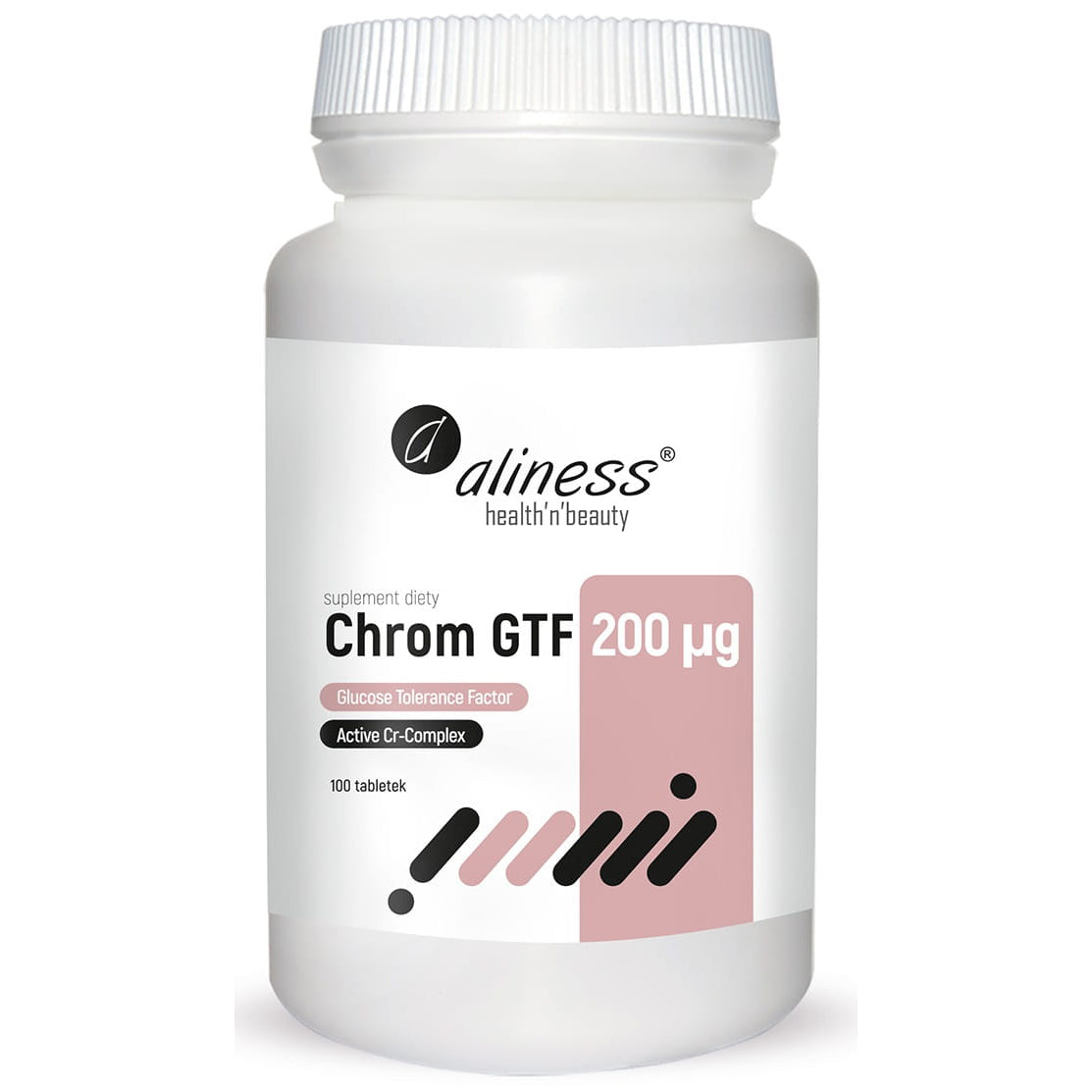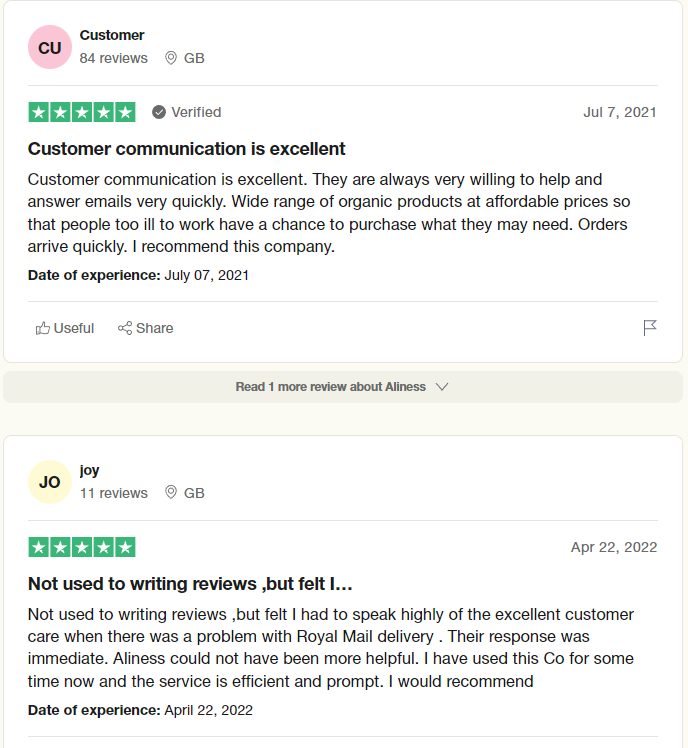 Join Our 25,000 Happy Customers
Rated Excellent 4.8/5 on TrustPilot.
⭐⭐⭐⭐⭐
"I love Aliness products. Very high quality. I'm working as a personal trainer and when I write diet and supplementation plans for my clients, I base them on Aliness supplements. I know it works, as I have blood tests results. Top quality. Thank you. "
- Agata
Description
Food supplement

Chromium GTF Active Cr-Complex 200 µg

100 vegan tablets

Glucose Tolerance Factor
Active Cr-Complex
Organic form of GTF chromium in the form of a natural complex from the Saccharomyces cervisiae yeast.
| | |
| --- | --- |
| Ingredients | 1 tablet |
| Chromium (from Saccharomyces cervisiae yeast) | 200 µg (500% RWS *) |
* NRV - daily reference intake value for adults
Ingredients: Saccharomyces cervisiae yeast enriched with chromium, acacia fiber:
Recommended daily intake: 1 tablet with water.
Do not exceed recommended servings for consumption during the day.
The product cannot be used as a substitute for a varied diet. It is recommended to use a balanced diet and a healthy lifestyle.
Package contents: 100 vegan tablets.
Storage conditions: Store at room temperature out of reach of small children. Protect against moisture.
Action of chromium:
helps to maintain proper level of blood glucose,

contributes to the proper metabolism of macronutrients.
Aliness Chromium GTF is an organic source of chromium naturally bound in the structures of the yeast Sacharomyces cervisiae. Thanks to its natural form, chrome GTF is easily recognized by the body and is highly bio-available. Studies have shown that yeast-derived chromium is characterized by bio-availability comparable to organic chromium salts, such as chromium picolinate (considered one of the best digestible sources of chromium) and about 10 times higher than inorganic forms, such as chromium chloride.
What is GTF?
Glucose Tolerance Factor (GTF) is a chemical compound that is found naturally in the tissues and cells of our body. Its main function is to maintain normal glucose metabolism. It combines with insulin to transport glucose from the bloodstream into the cells of the body.
Chromium is an important element of the GTF molecule - it is a compound consisting of trivalent chromium as well as minerals, vitamins and amino acids. Healthy people replenish chromium through their diet, which is then converted into GTF to support glucose metabolism. However unfavourable factors such as stress, obesity, alcoholism and aging can cause the loss of GTF in the body through excessive excretion of it in the urine, resulting in a deficiency of this important component.
When the concentration of GTF in our body is reduced, glucose cannot be efficiently transported into the cells. Due to the high level of glucose in the blood, the kidneys are unable to reabsorb this nutrient back into the bloodstream. This causes excess glucose in the urine. The reason for such a condition may be insufficient supply of chromium or impaired absorption.
For better absorption and more effective use, the chromium in Aliness Chromium GTF is present in the form of a chromium complex with amino acids and vitamins naturally found in yeast.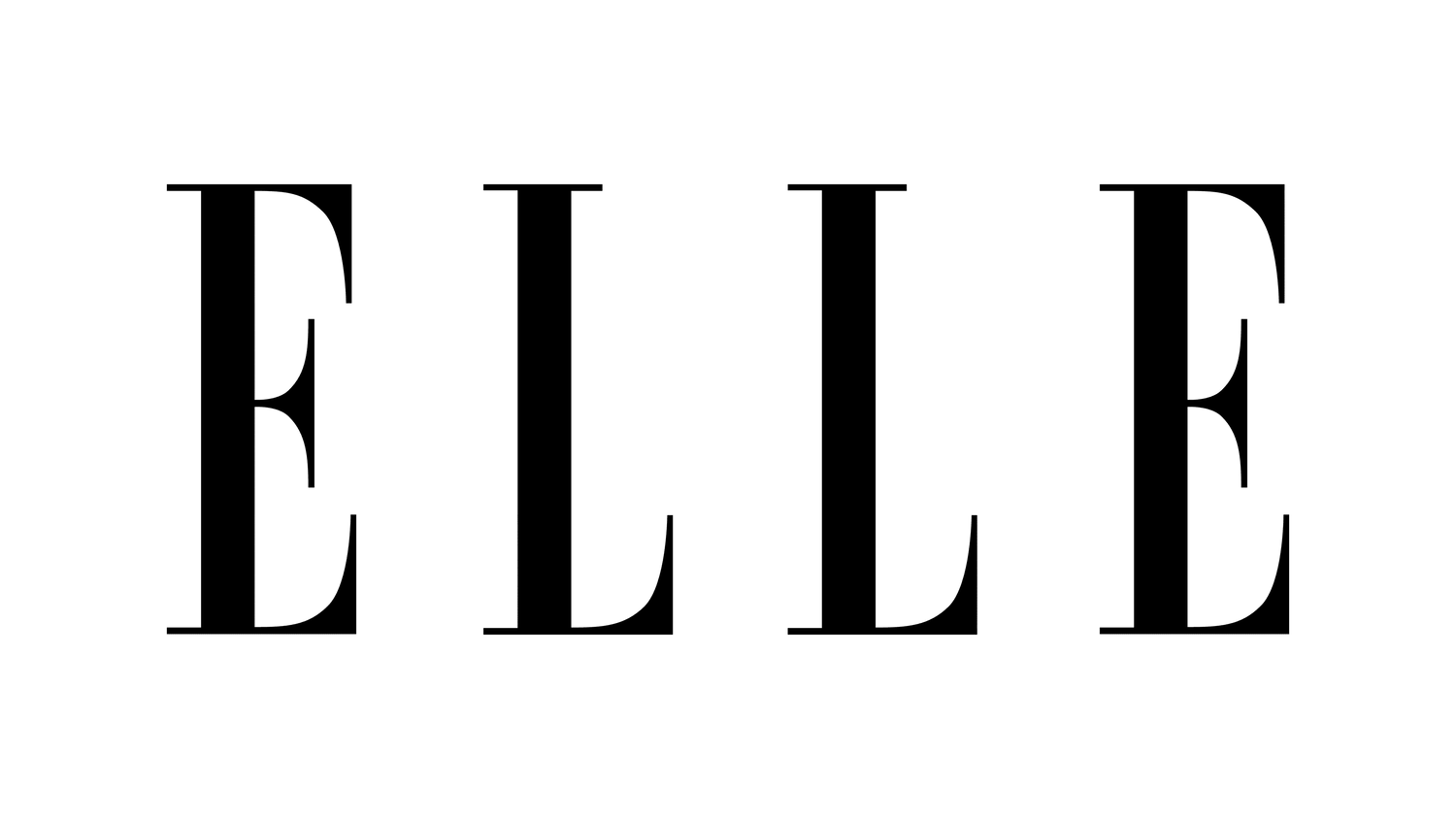 "The strong point of Aliness products is the best quality raw materials, which is why it is a market leader in many product lines."
Elle Magazine, December 2022