⭐⭐⭐⭐⭐ (116)
Vitamin E is a fat soluble vitamin. Our vitamin drops contain olive oil to ensure optimum absorption by the body. Product has a CLEAN LABEL meaning no unnecessary artificial technological additives, dyes and preservatives.
✓ Highest quality supplements manufactured to top EU standards
✓ Free from traces of allergens
Regular price
£24.99
Sale price
£19.99
Save £5.00 in Today's Sale!
Unit price
per
£5.00 Coupon applied!
Sold out
Low UK stock, Next Day Delivery Available
Same day dispatch from the UK Warehouse (up to 1pm Mon-Fri). Now also shipping to the EU and North America.
No quibble 90 day FREE returns
UK's largest stock of Aliness products in our Oxfordshire warehouse. We deliver the products faster than anybody else. Buy with confidence that you won't pay any duty or extra import tax.
View full details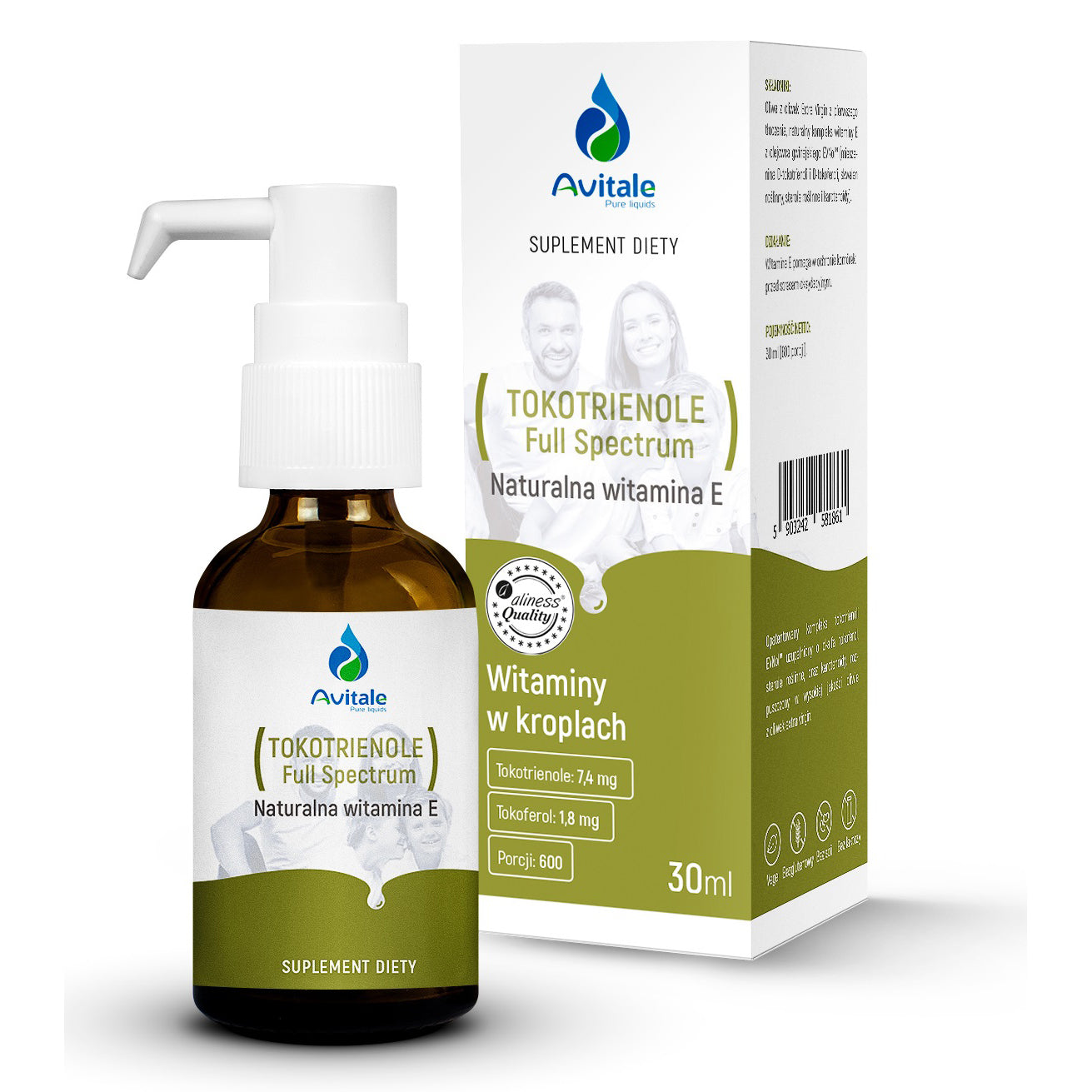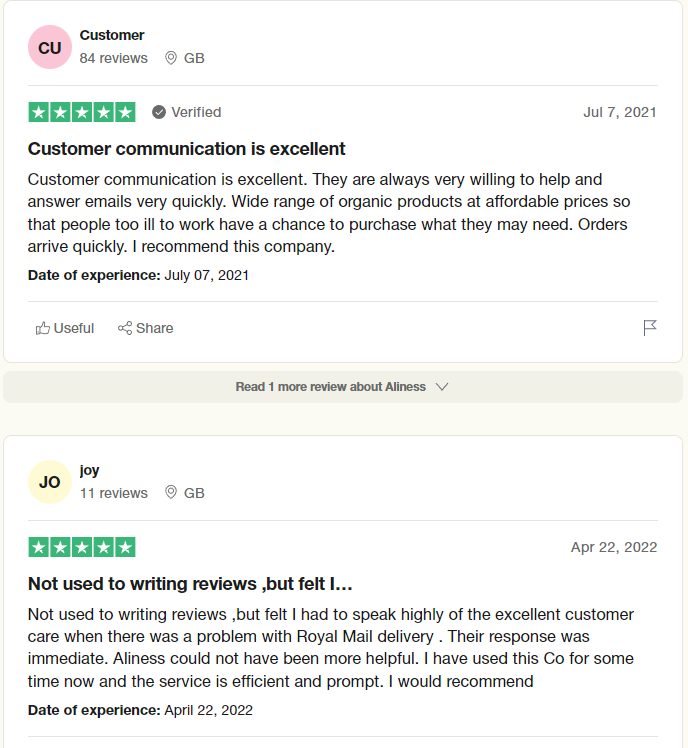 Join Our 25,000 Happy Customers
Rated Excellent 4.8/5 on TrustPilot.
⭐⭐⭐⭐⭐
"I love Aliness products. Very high quality. I'm working as a personal trainer and when I write diet and supplementation plans for my clients, I base them on Aliness supplements. I know it works, as I have blood tests results. Top quality. Thank you. "
- Agata
Description
Full Spectrum Tocotrienols 


Natural vitamin E

Food supplement

Vitamins in liquid drops, 

30 ml

Tocotrienols: 7.4 mg

Tocopherol: 1.8 mg

Servings: 600

Vegan

Gluten Free

Soy Free

Lactose Free
The patented complex of tocotrienols EVNol™ supplemented with d-alpha tocopherol, plant sterols and carotenoids, dissolved in high-quality extra virgin olive oil.
| | | |
| --- | --- | --- |
| Ingredients | 1 serving | 5 servings |
| Vitamin E, including: | 9.6 mg/6.4 IU (*80%) | 48 mg/32 IU (*400%) |
| Total D-tocotrienols: | 7.4 mg  | 37 mg |
| D-alpha- Tocotrienol | 2.4 mg | 12 mg |
| D-beta-tocotrienol | 0.4 mg | 2 mg |
| D-gamma-tocotrienol | 3.4 mg | 17 mg |
| D-delta-tocotrienol | 1 mg | 5 mg |
| D-alpha-tocopherol | 1.8 mg | 9 mg |
| Squalene vegetable | 1.3 mg | 6.5 mg |
| Plant sterols | 0.4 mg | 2 mg |
| Carotenoids | 5.8 µg | 29 µg |
*NRV: Nutritional Reference Value
Ingredients: Extra Virgin olive oil from the first pressing, natural vitamin E complex from Guinea oil palm EVNol™ (a mixture of D-tocotrienols and D-tocopherols, vegetable squalene, phytosterols, carotenoids).
Recommended daily dose: from 1 to 5 portions a day during a meal, dissolve in a tablespoon of oil or other liquid.
Do not exceed recommended servings for consumption during the day.
The product cannot be used as a substitute for a varied diet.
It is recommended to use a varied diet and a healthy lifestyle.
Contents of the package: 30 ml (600 servings/pumps). 
Shake before use.
Storage conditions: Store at room temperature in a way that is inaccessible to small children. 
Action:
Vitamin E helps protect cells from oxidative stress.
Avitale Tocotrienols is a source of natural vitamin E in the form of the patented EVNol™ complex, with a full spectrum of tocotrienols and tocopherols.
EVNol™ contains a naturally occurring mixture of tocotrienols and tocopherols extracted from the fruit of the Guinea palm (Elaeis guineensis). In addition, it also includes other valuable phytonutrients, such as plant squalene, phytosterols, coenzyme Q10 and a mixture of carotenoids that are naturally extracted together with tocotrienols. Thanks to this, Avitale Tocotrienols is a complete and wholesome complex of tocotrienols - with a full spectrum of activity and the most favourable ratio of alpha-, beta-, gamma- and delta-tocotrienols found in nature. 
Avitale Tocotrienols meets the CLEAN LABEL requirements - it does not contain artificial and technological additives, dyes and preservatives. 
Avitale Tocotrienols does not contain any animal ingredients, making it a suitable source of vitamin E for vegans, in the form of a mixture of well-absorbed tocotrienols.
What are tocotrienols?
Tocotrienols are also known as "super vitamin E" and "unsaturated vitamin E". Vitamin E is the general name for a family of eight compounds - four tocopherols and four tocotrienols. Structurally, both tocotrienols and tocopherols have a chroman ring (as the "head") and differ only in the chain. Tocopherol has a saturated side chain while tocotrienol in the side chain has three double bonds. Therefore, tocotrienols are sometimes called unsaturated vitamin E. Although tocotrienols are very similar in structure to tocopherols, research has shown that tocotrienols have additional, unique biological activities that tocopherols do not. Due to the presence of a system of double bonds, they are characterized by, among others, much higher antioxidant capacity than tocopherols.
Natural vitamins in drops, created for the most demanding consumers.
AVITALE is a line of natural products and innovative vitamins in drops, which were created in response to the growing interest of consumers in supplements of the highest quality. The result of research and the widespread increase in consumer awareness has become the redefinition of the most desirable features of food supplements. 
These features include: 
the highest quality of active substances

"Clean Label"

(without unnecessary artificial technological additives, dyes and preservatives)

precise dosage

maximum bioavailability

free from gluten,

milk and soya

 
Vitamins in AVITALE drops meet all the above conditions.
INNOVATIVE TECHNOLOGY - BIOACTIVE:
The innovative technology of vitamins in AVITALE drops is based on bioactive substances suspended in Extra Virgin olive oil from the first pressing, as well as on natural vitamin E (d-alpha tocopheryl). 
Vitamins in drops by AVITALE are a supplement that helps maintain the extremely valuable balance of the body's functioning!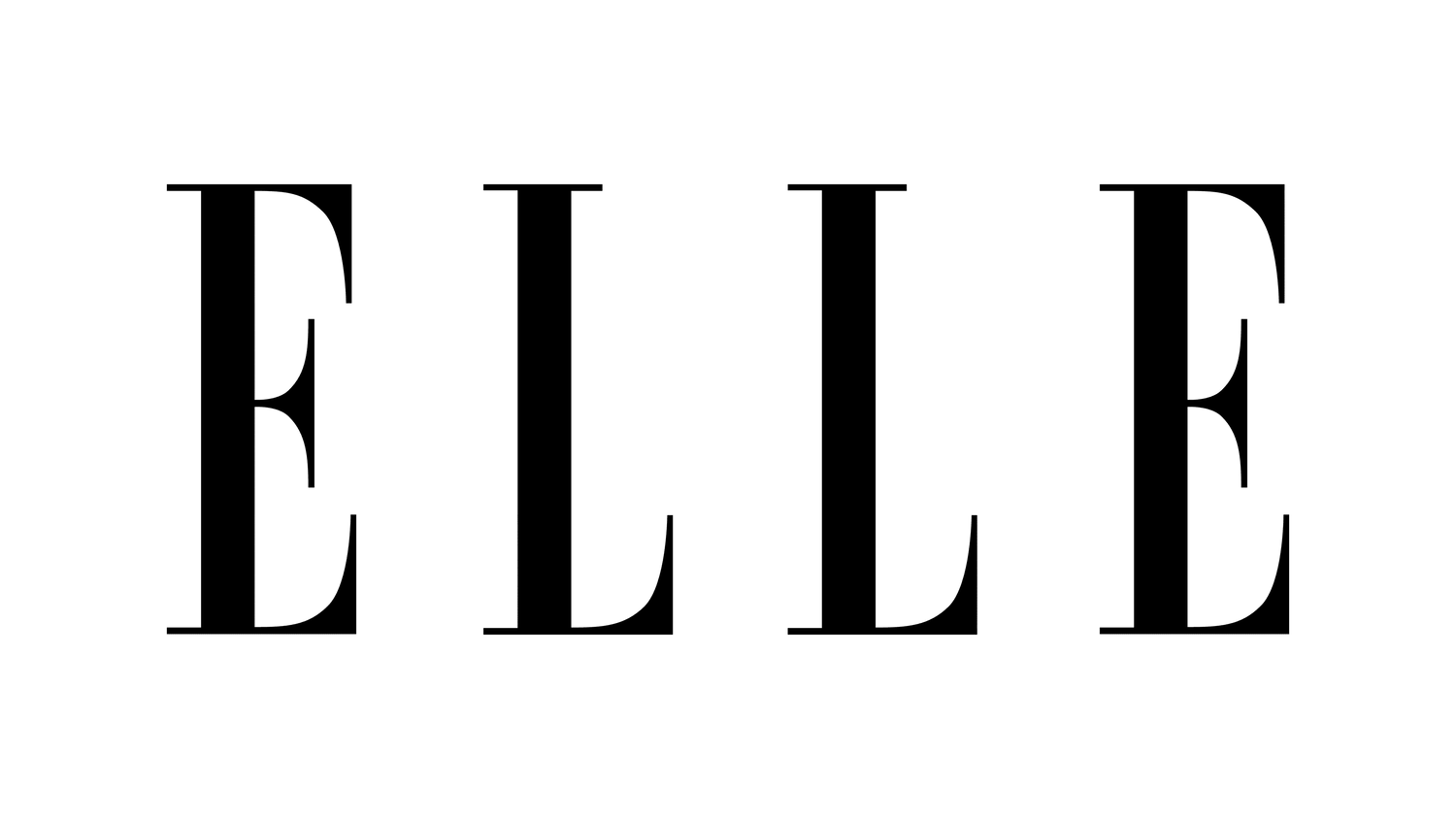 "The strong point of Aliness products is the best quality raw materials, which is why it is a market leader in many product lines."
Elle Magazine, December 2022