⭐⭐⭐⭐⭐ (116)
An innovative combination of Vitamin K along with Vitamin D plays an important role in building and maintaining strong bones. Vitamin K in the patented form of VitaMK7® is one of the few sources of 100% natural vitamin K, very well-absorbed, tested and with documented effects assessed by EFSA (European Food Agency)
✓ Highest quality supplements manufactured to top EU standards
✓ Free from traces of allergens
Regular price
£14.99
Sale price
£11.99
Save £3.00 in Today's Sale!
Unit price
per
£3.00 Coupon applied!
Sold out
In UK stock, Next Day Delivery Available
Same day dispatch from the UK Warehouse (up to 1pm Mon-Fri). Now also shipping to the EU and North America.
No quibble 90 day FREE returns
UK's largest stock of Aliness products in our Oxfordshire warehouse. We deliver the products faster than anybody else. Buy with confidence that you won't pay any duty or extra import tax.
View full details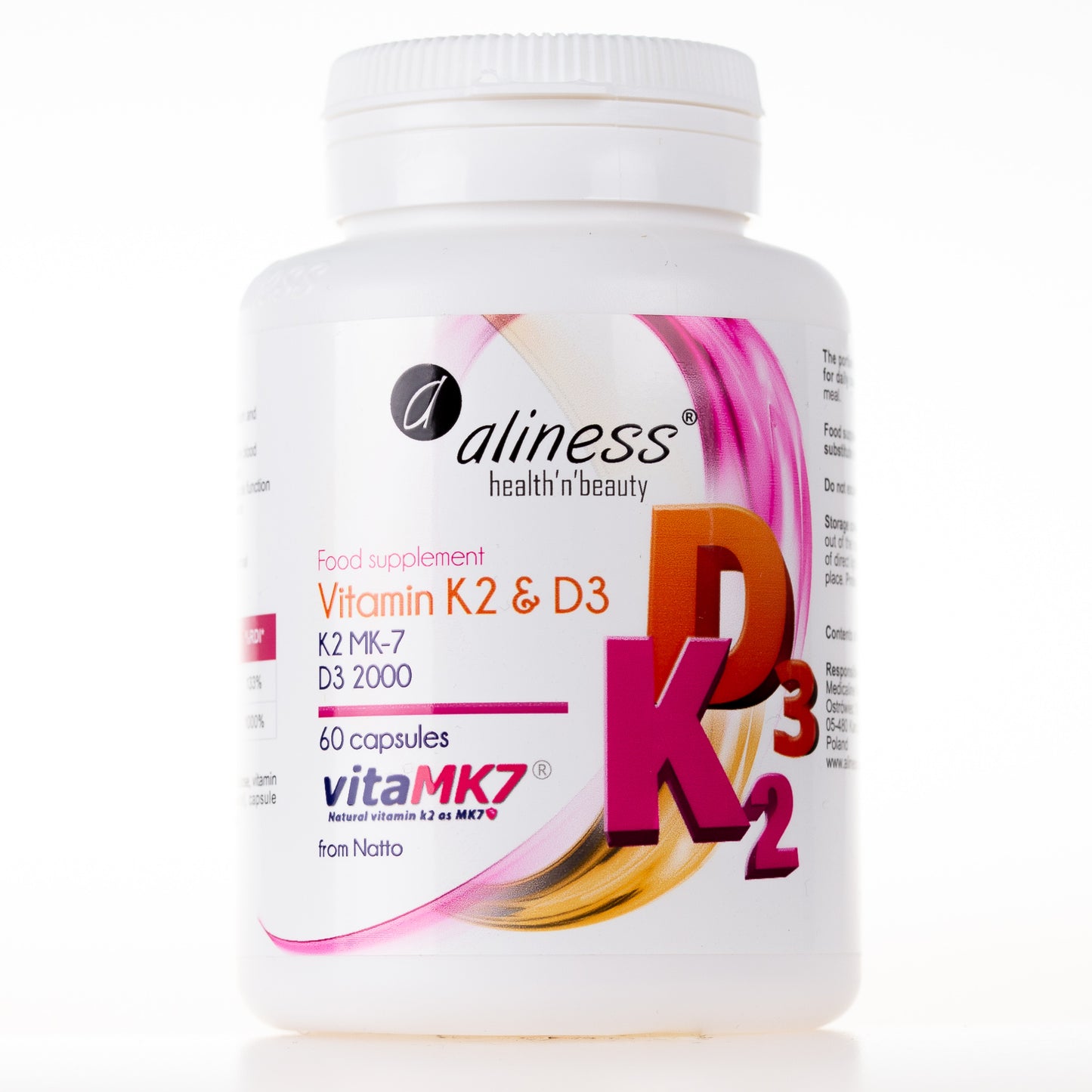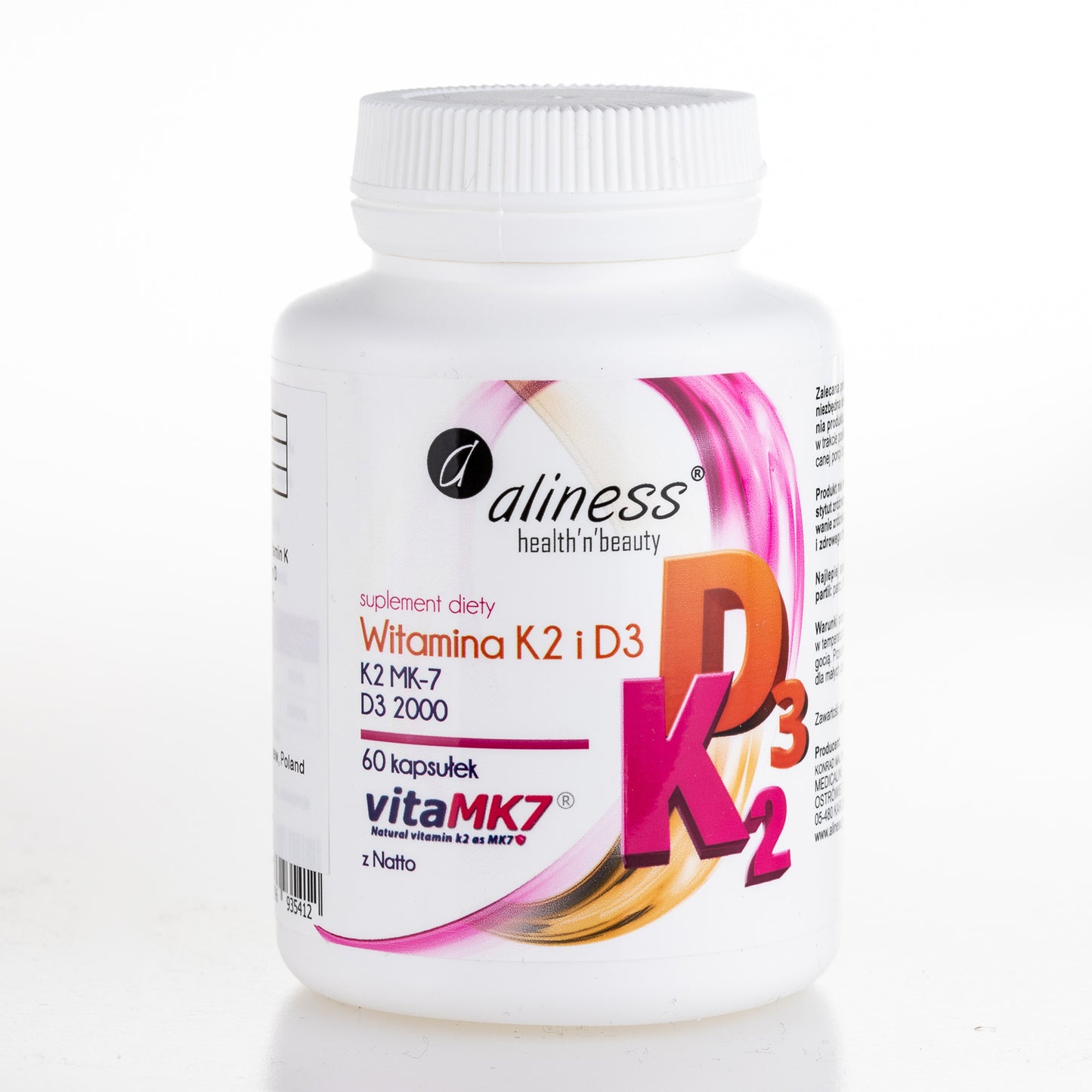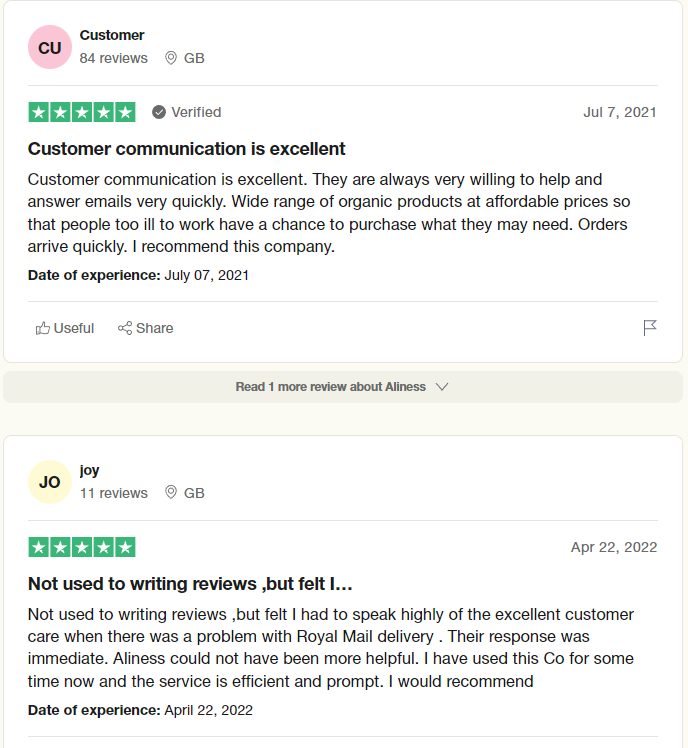 Join Our 25,000 Happy Customers
Rated Excellent 4.8/5 on TrustPilot.
⭐⭐⭐⭐⭐
"I love Aliness products. Very high quality. I'm working as a personal trainer and when I write diet and supplementation plans for my clients, I base them on Aliness supplements. I know it works, as I have blood tests results. Top quality. Thank you. "
- Agata
Description
Aliness Vitamin K2 MK-7 100 µg with Natto + D3
60 capsules
Food supplement
HIGH CONTENT OF VITAMIN D, UP TO 2000 IU
A natural source of vitamin K in the form of MK-7 in the amount of 100 µg in combination with vitamin D in the amount of 2000 IU.
| | | |
| --- | --- | --- |
| Nutritional value | 1 capsule | % of NRV |
| Vitamin K (VitaMK7®) | 100 mcg (µg) | 133% |
| Vitamin D (cholecalciferol) | 50 mcg (µg) | 1000% |
* NRV - daily reference intake value
Ingredients: bulking agent: microcrystalline cellulose, vitamin K menaquinone-7 in the patented form of VitaMk7®, vitamin D (cholecalciferol), beef gelatin, humectant: glycerol, water.
Recommended daily dose: 1 capsule daily with a meal.
Do not exceed recommended servings for consumption during the day.
One package for 2 months of use.
An innovative combination of Vitamin K along with Vitamin D plays an important role in building and maintaining strong bones.
Vitamin K in the patented form of VitaMK7® is one of the few sources of 100% natural vitamin K, very well-absorbed, tested and with documented effects assessed by EFSA (European Food Agency)
Vitamin D:
helps with the proper functioning of the immune system.

helps with the proper absorption / use of calcium and phosphorus.

contributes to the proper level of calcium in the blood.

helps maintain healthy teeth.

helps with the proper functioning of the muscles.

helps maintain healthy bones.
Vitamin D comes from lanolin, which is used to make 7-Dehydrocholesterol - an organic derivative of cholesterol.
7-Dehydrocholesterol is a starting compound for the production of cholecalciferol. As a result of production processes, vitamin D is obtained, which was created in the same way as in humans - i.e. by exposure of the skin to the sun.
Vitamin K VitaMK7 is on the lists of the so-called Novel Food, i.e. in order to sell vitamin K in the EU, you must have the appropriate permission issued by EFSA.
VitaMk7 has been entered on the Novel Food list as natural, safe and bioactive for use in food supplements.
There are only 4 companies in the world producing natural vitamin K2. Two companies produce it using Bacillus subtilis natto bacteria. The other two use a different strain of Bacillus licheniformis. All other forms are synthetic forms with unproven effect and negligible absorbability. In the European Union, forms of vitamin K obtained by extraction with hexane, a harmful chemical substance, are authorized on the basis of substantial equivalence1
More about vitamin K in the form of VitaMK7®:
Is VitaMK7® the most advanced Kmenachion 7 product on the market?
Yes. VitaMK7® comes from natural sources. It is produced in a patented biofermentation process with the participation of Bacillus subtilis natto bacteria cultures. The fermentation process does not involve any other bacteria that are used in other forms (e.g. synthetic).
Is VitaMK7® completely free of allergens and soy?
Yes. We can certify with full responsibility that the product does not contain allergens or soy, which is used to produce other, artificial forms of vitamin K.
VitaMK7® does not contain:
allergens

soybeans and their derivatives

genetically modified GMO ingredients

gluten

lactose

pesticides and toxins
VitaMK7® can be used by children
In the bio fermentation process, an important stage of production is the process of cleaning the finished product from all unnecessary compounds, including bacterial residues. Some companies use chemical processes, eg hexanes, which in the light of American law eliminates them from the name of "100% natural product", but they can still use the phrase "natural product". Others, such as Vitamin K2 Aliness in the form of VitaMk7, is a "100% natural product", that is, the purification process is a safe and non-chemical process, it takes place using carbon dioxide.
Purification with Co2 is a natural, safe process, thanks to which a very high purity is obtained - up to 99%. According to the manufacturer's declaration, vitamin K2 VitaMK7® meets this criterion worldwide
What are the contraindications of vitamin K supplementation and what is a safe dose?
Vitamin K2 is a very safe form and no toxic effects are known. According to the Orientation paper, the EVM provides a guideline for a level (GL) of 1000 µg, regardless of the vitamin K supply from a normal diet. Vitamin K2 is not significantly deposited in the liver.
Regarding dosing, all studies are based on dosing between 100 µg and 500 µg per day.
No toxic effects were found after taking high doses of vitamin K2. This proves that it is very safe, as long as we supply it with high-quality and safe dietary supplements.
Key words: k2mk7 Keywords: Vit, wit k2 mk7 d3, d3k2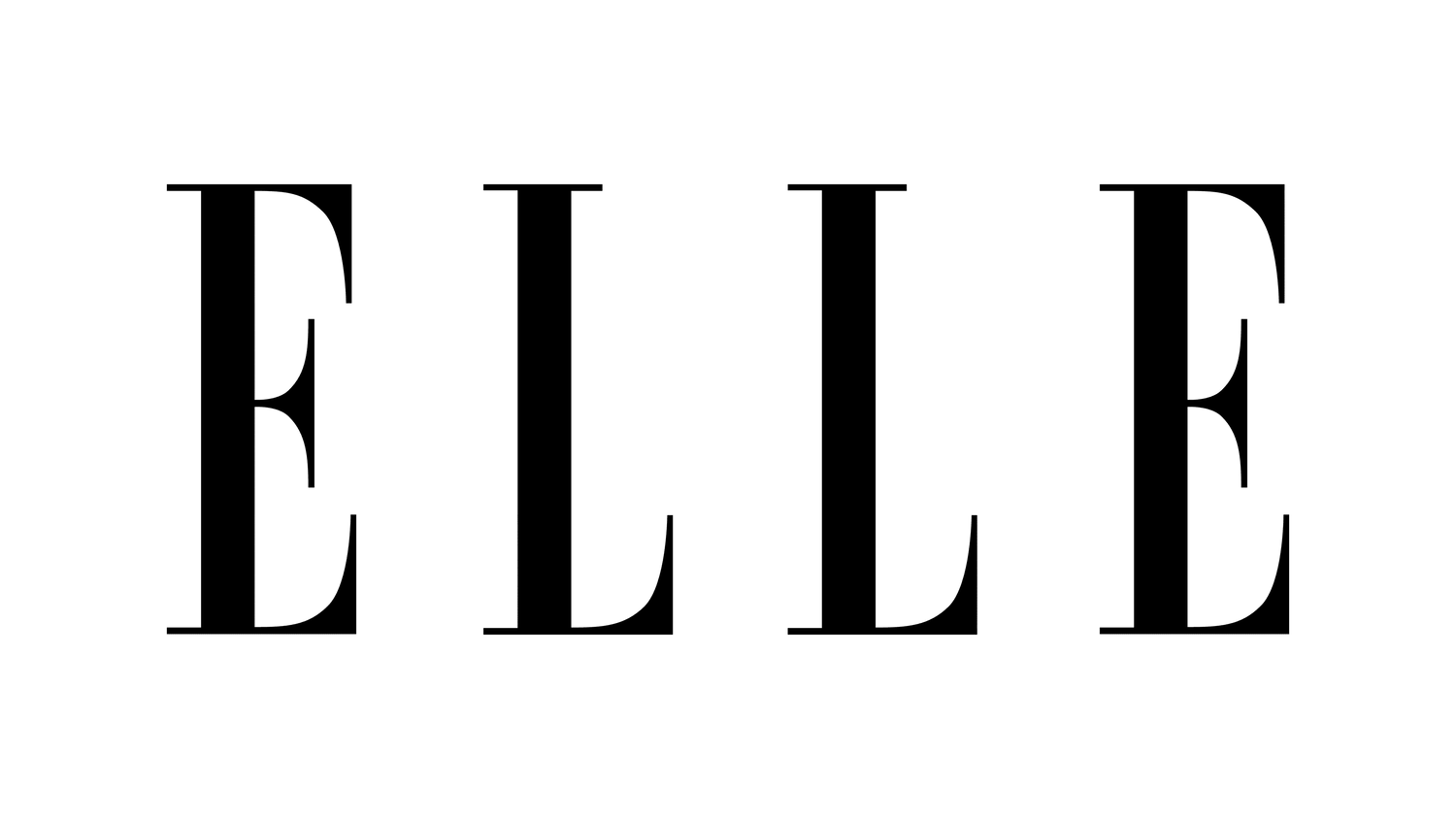 "The strong point of Aliness products is the best quality raw materials, which is why it is a market leader in many product lines."
Elle Magazine, December 2022